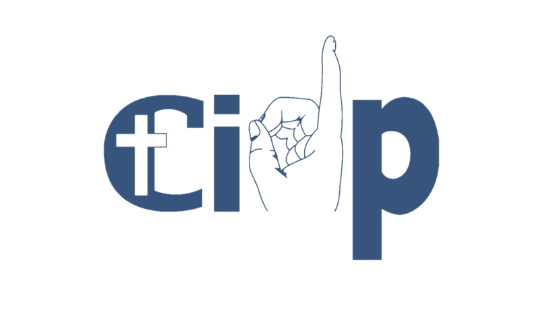 175th Celebration Closing Mass Speech
08.11.21
Closing Mass Celebration Week – Statement from Chairperson Geraldine Tallon
Today is the final day of our celebrations to mark 175 years of service to the Deaf community here in Cabra. Archbishop Farrell is our President, our Patron and the Pastoral leader of the whole Archdiocese. We really appreciate you joining us, despite all the calls on your time, at this special time for us.
There would not be 175 years to celebrate were it not for the pioneering commitment of the Dominican sisters, the work of the Christian Brothers, the support of the diocese.
We acknowledge all who have been associated with CIDP down the years. In particular I would love to have been able to invite past Board members and the wider Deaf Community. Unfortunately covid guidelines did not allow it. Our deep roots here are the reservoir for our future. Past commitment fuels our energy for the next phase.
From 1 October we are Reach Deaf Services. Our name confirms that we want to reach into the Deaf community and out to those in the community who need and want our services.
Our new strategy also launched on Friday confirms how we intend to do that. Many people have helped us this week:
•Fr Paddy and the Chaplaincy team are a core part of the Deaf Village, and always available to people.
•Our service users living in the community, in Riverside, our Boarders and all our staff are the lifeblood of the organization.
We thank you for everything you do to make us a vibrant and caring organization.
•Our Board members and committees are attentive and engaged – their leadership is evident in our new strategy and across our work.
•John Cradden Chair of NDVSLC edited the beautiful memory book for St Joseph`s House.
•Eimear and the Holy Family school who were central to to the whole week of celebrations.
•The Deaf community participates with us in many steering, focus groups and work initiatives;
we want to deepen our partnerships with other Deaf organisations here for the good of everyone. A special mention to some of our own staff for their lead roles in making such a success of this week of celebration: Tara, our new CEO for enthusiastic leadership, Mary for all-round organization and delivery, Alan for communications – from the last ever annual report of CIDP to the terrific new website of Reach Deaf Services,
Dominic, local historian Michael Lynch, for their presentation on Thurs on the history of CIDP and impact on the local community, Paul and his team who set up the lovely barbecues on Wednesday, Amanda, Leanne and Tracey for their ISL interpretation at all our events.
Food is very important! I thank the DDA volunteers who helped us with the teas/coffees and setting up food in the Hub, and I am not forgetting Brian Kellard and his team from WALK in Walkinstown whose food is truly delicious.
On that happy note, please join us now for refreshments in the Hub; thank you to everyone for being with us and let's get cracking on the next 175 years!