National Chaplaincy for Deaf People
The National Chaplaincy for Deaf People has been providing pastoral care for Deaf people for over 150 years.
There is a strong focus on working with the Deaf community in Dublin, especially the school, residences and the centre for Deaf people in Deaf Village Ireland. There is also a focus on supporting the Deaf Community throughout Ireland through the provision of chaplaincy services that combine spiritual and pastoral care.
Pastoral & Chaplaincy Services
We participate in school and adult prayer, faith formation. We invite Deaf people to exercise ministry and service in the church
We respond to the pastoral needs of the Deaf people by making ourselves available to advocate, support and liaise with church, statutory and voluntary organisations
We strive to increase the awareness of the presence of Deaf people within our parishes, communities and dioceses.
Need a Deaf friendly ISL Pastoral Visit?
Need a Deaf friendly ISL Hospital Visit?
Need a Deaf friendly ISL Advocate?
Need ISL Interpreter for
-liturgical special occasion
-Baptism
-Communion
-confirmation
-Wedding
-Funeral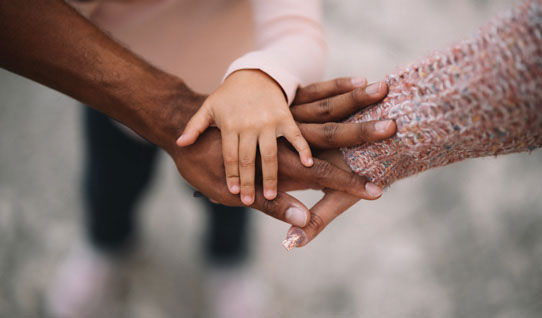 Mass with ISL Inerpreter
Saturday at 4pm – Weekly Mass
Emmaus Chapel, Deaf Village Ireland, Dublin 7
www.churchservices.tv/dvi
Sunday at 11:30am – Weekly Mass
St Joseph's the Artisan, Bonnybrook Dublin 13
www.bonnybrookparish.ie
Regional Mass for Deaf in Ulster
No Weekly ISL Mass at the moment
Contact – Denise Flack – denise@reachdeafservices.ie
Regional Mass for Deaf in Munster 
Contact – John Patrick Doherty – johnpatrick@reachdeafservices.ie
Check NCDP facebook for new events and any unexpected changes of plans

Chaplaincy Mission Statement
By our Baptismal calling, our Mission is to share the Good News of Jesus Christ, by work and action with Deaf People of all ages as members of the People of God, Christ's body.
The Chaplaincy aims to live and promote the integral Values of the Gospel; To love God, to love our neighbour through Respect, Justice, Love and Inclusion.
We facilitate the gathering of Deaf People together to express, nourish, share and cherish their faith in the spirit of Jesus Christ through the celebration of the sacraments