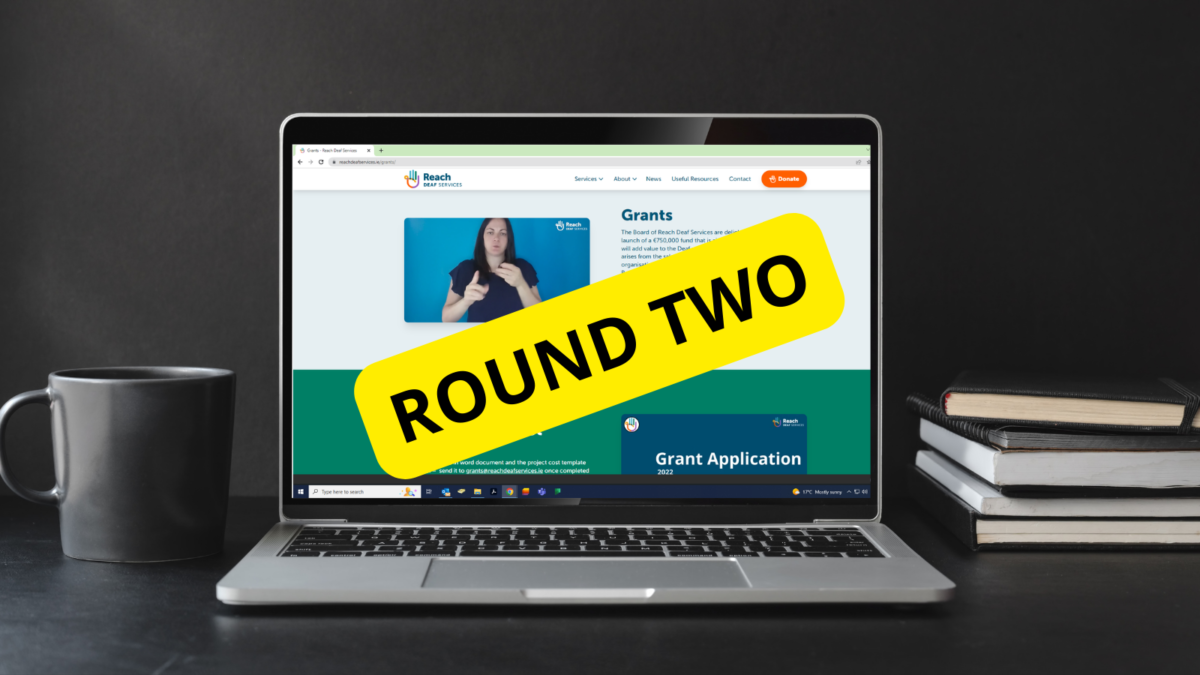 Announcement 2nd Round Grant
20.12.22
Reach Deaf Services launches a call for the second round of its grants fund and announces the successful application from the first round
Reach Deaf Services are delighted to launch a second round of funding for organisations and individuals leading projects that will improve the lives of d/Deaf people in Ireland.
Organisations or individuals can apply for up to €75,000 in grant funding. The deadline for this round is 17th February. Please note that priority will be given to applicants that have received no previous funding from the grant committee.
To access the application forms and FAQs, [click here].
We would like to congratulate the organisations/individuals who were successful in the 1st round
Athy Sing & Sign – Team Building for Youths – 'Bonding on the Blueway' – organising an inclusive trip between deaf and hearing youth.
Deaf Heritage Centre – Refitting of the Five Stained Glass Windows in the alcove of the Altar on the top floor of the Thomas Mahon Hall.
Kerry Deaf Resource Centre – IT Hub/ ISL Education Hub – upgrade and enhance  IT facilities and ISL education hub for service users, staff, tutors and Board members.
Deaf Village Ireland – DVI Community Development Project – Re development of the Cafe & Atrium.
Deaf Enterprise – Building maintenance – Improve the working space for staff.
Dr John Bosco Conama – RESIDE (Resilience Inspires Deaf Communities) – Research into Community Resilience
Cork Deaf Association – Reclaiming DeafSpace – Upgrading Meeting room to create a welcoming space for Deaf/Hoh services users.
Dr Noel O'Connell – Deaf people's experiences of accessing public services.