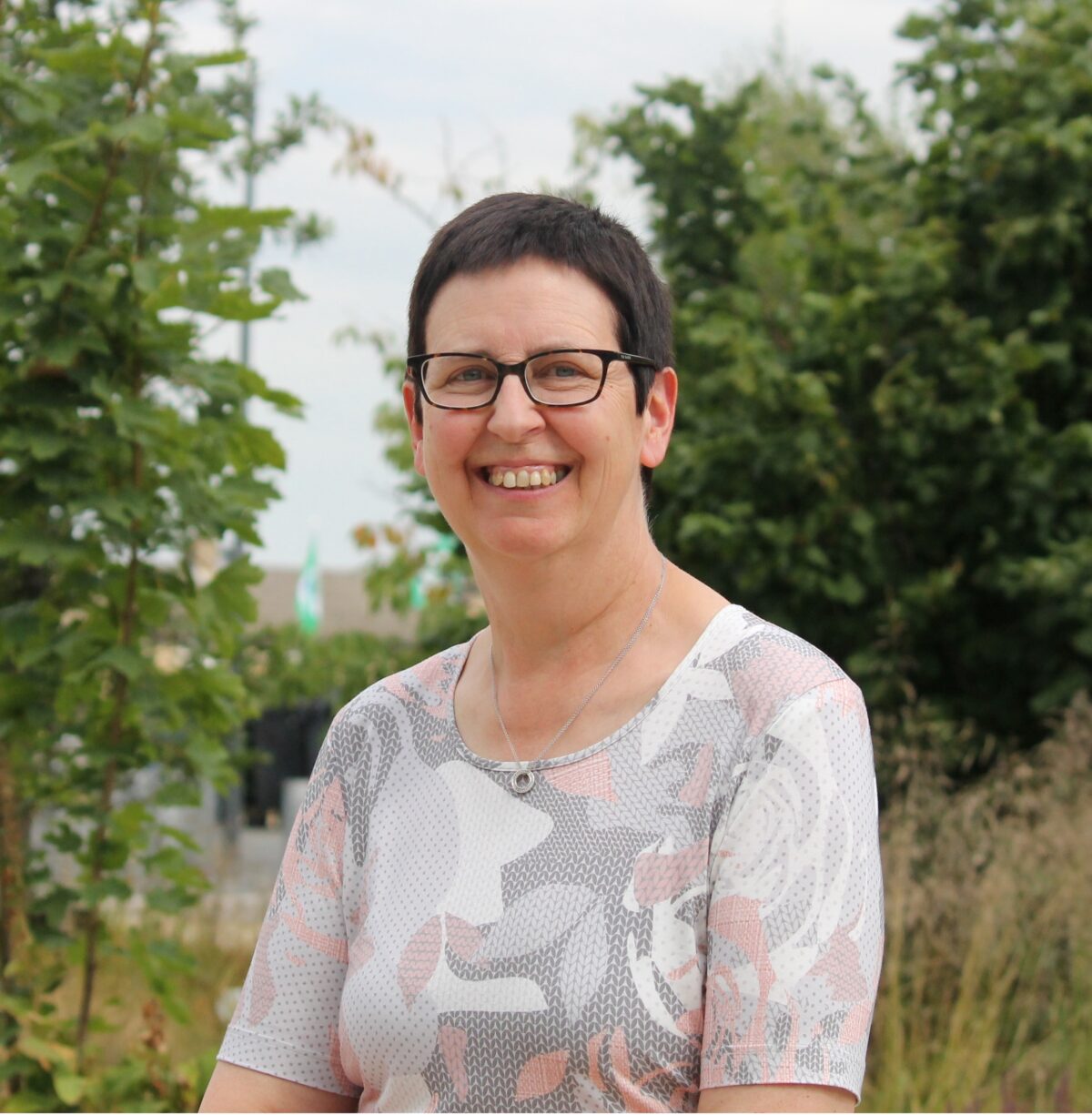 CIDP AGM 2019 Chairperson Statement
29.07.19
In preparing for this first AGM of my second term as CIDP Chairperson, I have once again taken stock of our organisation.  This time last year, I was comfortable that a greater proportion of our time could now be devoted to preparing for the future rather than remedying the past.  That momentum – to be more ambitious for our service users, and to be more outward looking towards the whole Deaf community, has driven all our activities for the past year.  More importantly, an openness to change is now a hallmark of our culture, and we have the solid and authoritative governance foundation that will direct and sustain the energy, vision and creativity of everyone in our organisation.
You, our Board members, are very familiar with the key developments of the past year because our six Board meetings, and the detailed work you're also involved with at Committee level,  guide, authorise and oversee everything that we do.  It is extremely important to the health of CIDP that you, and our external Committee members, bring different perspectives to our table and that our governance environment is independent, robust, challenging and constructive.  Our Board review at the start of this year was very encouraging,  as was our shortlisting for a Governance Initiative Award last Autumn following external scrutiny, and I want, therefore, to thank each one of you for all that you continue to give to the leadership and direction of CIDP. I am conscious that we need to share the load and increase Board membership, and we are active on the case taking account of the review recommendations.
Our Trustee Annual Report, which accompanies the 2018 audited accounts, gives a good overview of how and what we as Board contributed to CIDP in the past year.  Our soon to be published Organisational Annual Report will give a great insight into all CIDP's activities particularly from the viewpoints of staff and service users.  It's fair to say that it's a more entertaining and absorbing read because it has real human interest, and it illustrates the day to day realities of the changes we discuss at strategic level, as well as the achievements those changes can deliver over time.
Our CEO is the critical link between Board and staff, and we are very much indebted to Keith for the professionalism and dedication he has brought to this role.  I know you all share my great pleasure that he will continue to lead and guide CIDP until the end of 2020, because that leadership supports management and staff, as well as the Board,  to be as energetic and ambitious as possible.  Energy and ambition have reformed our Management, Finance and HR practices, brought skilled ISL interpreters on to our staff and increased our employment of Deaf people, taken account of new Data Protection requirements, made us much more efficient in use of resources, and – most importantly of all – created the skilled teams that are delivering transformational change and quality day to day service side by side.  We all know that change is disruptive, and I most particularly want to thank all our staff and our service users in St Joseph's House for their expert navigation of complex change.  We are all delighted that our first former resident is now enjoying their own accommodation and that other residents are poised to move to their own homes in the coming months.
Change, handled well,  renews us all, and motivates us to do even better.   We have much to look forward to, and as I return to my opening comment about a forward looking organisation, I want to acknowledge alongside our key St Joseph's House project:
The well-considered approach being taken to amalgamating student boarding residences
The  renewed engagement with the Department of Education towards the provision of  a fully integrated Holy Family School, educating all our students on a single campus
The emerging relationship with DCU supporting third level Deaf students, and our active work on student accommodation in Edmund Rice House
The appointment of Fr Paddy Boyle to lead our very dedicated Chaplaincy team in continued pastoral support of the Deaf community throughout Ireland
The continued work to transfer control of our subsidiary National Deaf Village Sports and Leisure Company to Deaf community control.
CIDP has deep roots here in Cabra, and, retaining the best of our heritage and culture, we are now starting a fundamental review of our brand and identity – not just to keep pace with our organisational development, but to enable us to reflect the cultural diversity of our society, and our ambition to make our services as available and as relevant as possible to the lives of Deaf people today.  With all our best efforts across Board, management and staff we look forward to being a leading and well-recognised Deaf organisation which is inclusive, responsive, progressive and successful on behalf of Deaf people in the years ahead.