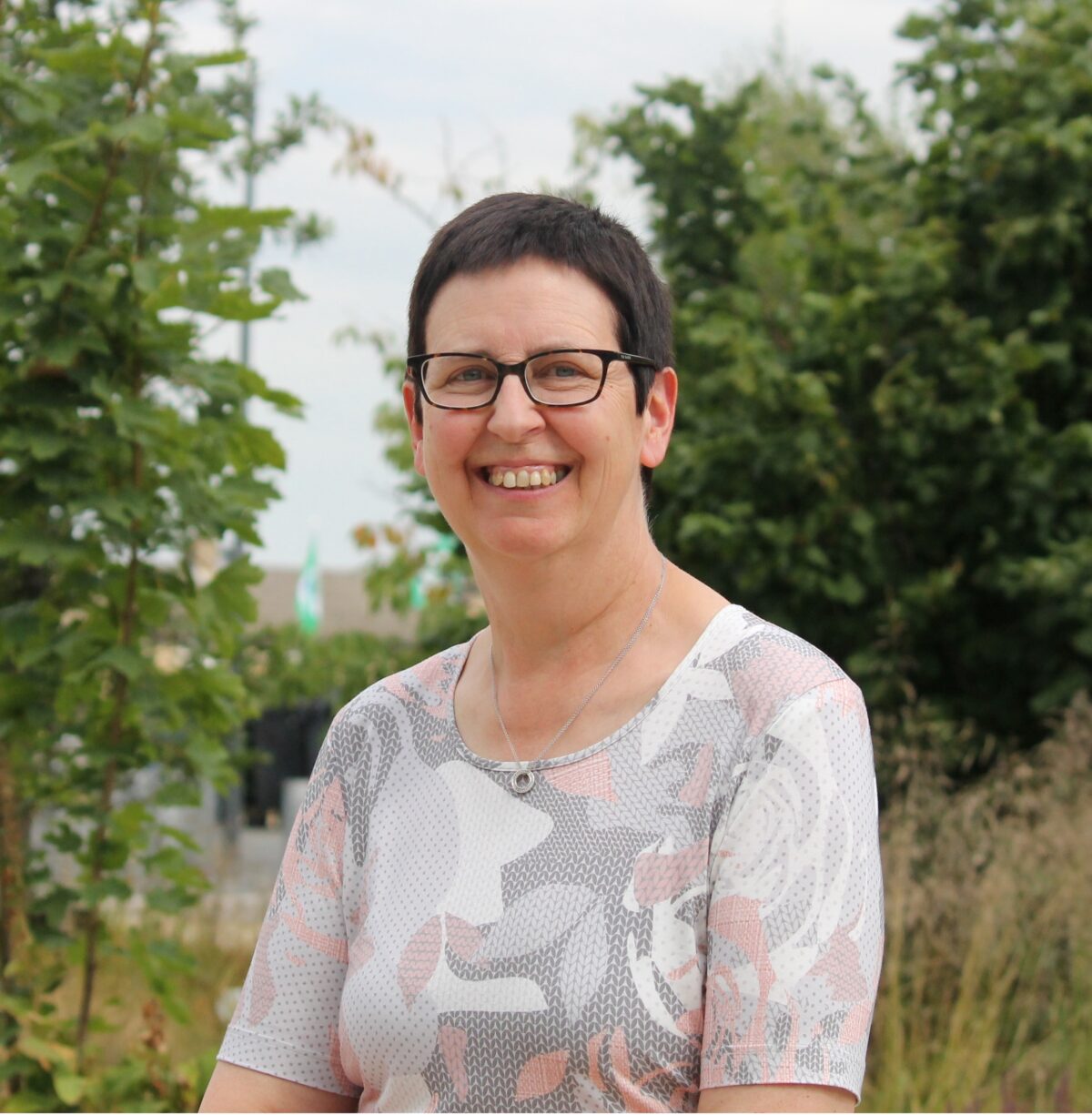 CIDP AGM 2021 – Chairperson Statement
14.09.21
I don't intend it to be a "swansong" and I certainly don't intend to recap on 6 years.  We have a lot to reflect on in both our near and our more distant past and I leave that to our  175 year commemorations in September.  With its focus on governance and on financial health, this AGM has pointed me firmly towards the future – but of course its not possible to look forward without acknowledging the strength of our foundations, and learning from our past:
We will shortly take on our new identity, but in celebrating our 175 years, we will recognise and carry on our positive heritage and ethos in our DNA for the future.
Our new strategy will be enabled by the hard work of the past.
We will consolidate and develop our community service for older people because the decongregation journey will be completed sensitively and to best possible effect for everyone.
Living and working through the perfect storm of Covid (alongside decongregation) has truly reinforced our organisational resilience; it has tested everyone, and I think our management, staff and board have passed that test with flying colours.
I pay special tribute to Keith Adams, without whom our transformation could not have been achieved: his energy, commitment and vision have been unrivalled over the past 5+ years, and he has handed on a vibrant and very active organisation to Tara.
Good governance is a daily preoccupation and its many strands must pervade every aspect of our operations.  Tara has the experience and track record to recognise this fully.  I am delighted that she is at the helm and I wish her every success for the future.  I am very confident that she will both retain and repay the board's confidence in her.
Our new chapter will also be supported by great staff in every part of the organisation, and it is terrific to see the senior management augmented by the recent appointment of Linda Tierney as Head of Adult Services, and Claire Bowe as our new Head of Care in Boarding.  We will say a fond farewell to Geraldine Gallagher, Director of Care, who has worked in residential services for over 15 years, and we will take an opportunity in September to wish her well in her future endeavours.
I thank all Board members for your continued committed service to CIDP: active oversight and vigilance are our core tasks.  Management need to feel our "friendly fire"- indeed a confident and capable organisation welcomes it as a positive reinforcement of good practice.
There is a lot to do for the future, and together, good governance and good management create the right conditions for new ambition to deliver quality services to the Deaf community.  You, and a future Chairperson, will have your own ideas and it is very important that the Board and CEO galvanise the momentum of the whole organisation.  A few things strike me.
The full effect of Covid will only be seen when the pandemic is truly behind us, but there is a real need to anticipate and prepare for its aftermath – impacts will range from changed ways of working, to tightening of HSE funding, to greater reliance on our own resources.
The pandemic will have different impacts on other organisations in Deaf Village Ireland; smaller organisations in particular may feel the "wear and tear" the most, and we will need to be conscious and supportive of the longer-term sustainability of DVI.
Covid closure has been tough for our subsidiary, NDVSLC and its trading arm Inspire.  There are very encouraging signs for business recovery, but the shock and interruption caused by the pandemic may affect the timeframe for transfer of control to DVI.
We have a supportive new President in Archbishop Farrell and a great opportunity to be part of a contemporary vision for Chaplaincy into the future.   This has been a particularly valuable part of our outreach during Covid and we should take time to understand and act on lessons learned in that regard.
Much of what we have been doing through our key services is built around creating and developing independence – boarders ready for adult life, 3rd level students in their own accommodation, adults independent in the community: a very outward looking mindset must be built on different skills to those traditionally required in CIDP, and involves a different set of checks and balances than those which apply in more controlled settings.
I think that relatively few not-for-profit organisations may have the valuable physical resources that we have: it is important to continue to be ambitious in extracting value for the community we serve.
Thanks to our Board, our external Committee members, our CEO and staff, we have much to be positive about.  We have come through a uniquely difficult year, but we are not resting on laurels. Rather we are looking forward to the next chapter with strong ambition and a real sense of anticipation.