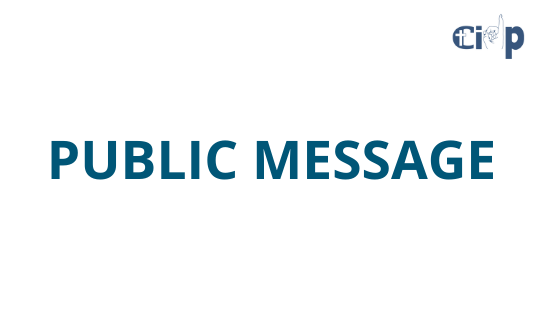 CIDP Public Message
27.05.19
Public Message
CIDP is a modern and progressive organisation that provides critical educational, residential, social, community and religious services to Deaf/Deaf Blind and Hard of Hearing people from all walks of life and all parts of the country. We are currently reviewing our strategy and focus for the coming 3-5 years, and expect to develop a number of exciting projects over this period.
The Board of CIDP recognises that our brand and identity have not kept pace with our organisational development. They no longer fully reflect the cultural diversity of our society, and our ambition to make our services as available and as relevant as possible to the lives of Deaf people today. We need to change and we started to do so last year by carrying out a review of our values. These are published in our 2017 Annual Report and available on our website.
While respecting our heritage, and our place within the Dublin Archdiocesan family of social organisations, we no longer feel that the name "Catholic Institute for Deaf People" reflects what we do, creates an identity to which a multi-cultural society can easily respond, is inclusive, and will enable us to be as successful as possible in the years ahead.
We would like all our stakeholders to be part of the change we need to make. To start our new journey to a new identity and a new strategy, we will be establishing a focus group of key stakeholders and we look forward to broad Deaf Community participation in this.
We are also actively calling for new Board members, especially from the Deaf Community, to be part of this new chapter in our history. As a Board member you will play a key role in setting the future strategy of CIDP in its new identity and format.
If you are interested in Board membership, or in having the opportunity to be part of the initial focus group, please contact Keith at kadams@cidp.ie